Dubai, UAE, Swift Day Surgery recently signed a Memorandum of Understanding (MoU) with Hemocure and Forte Healthcare to drive the creation of a centre of excellence for fistula and haemorrhoids minimally invasive treatments using Biolitec lasers in Dubai.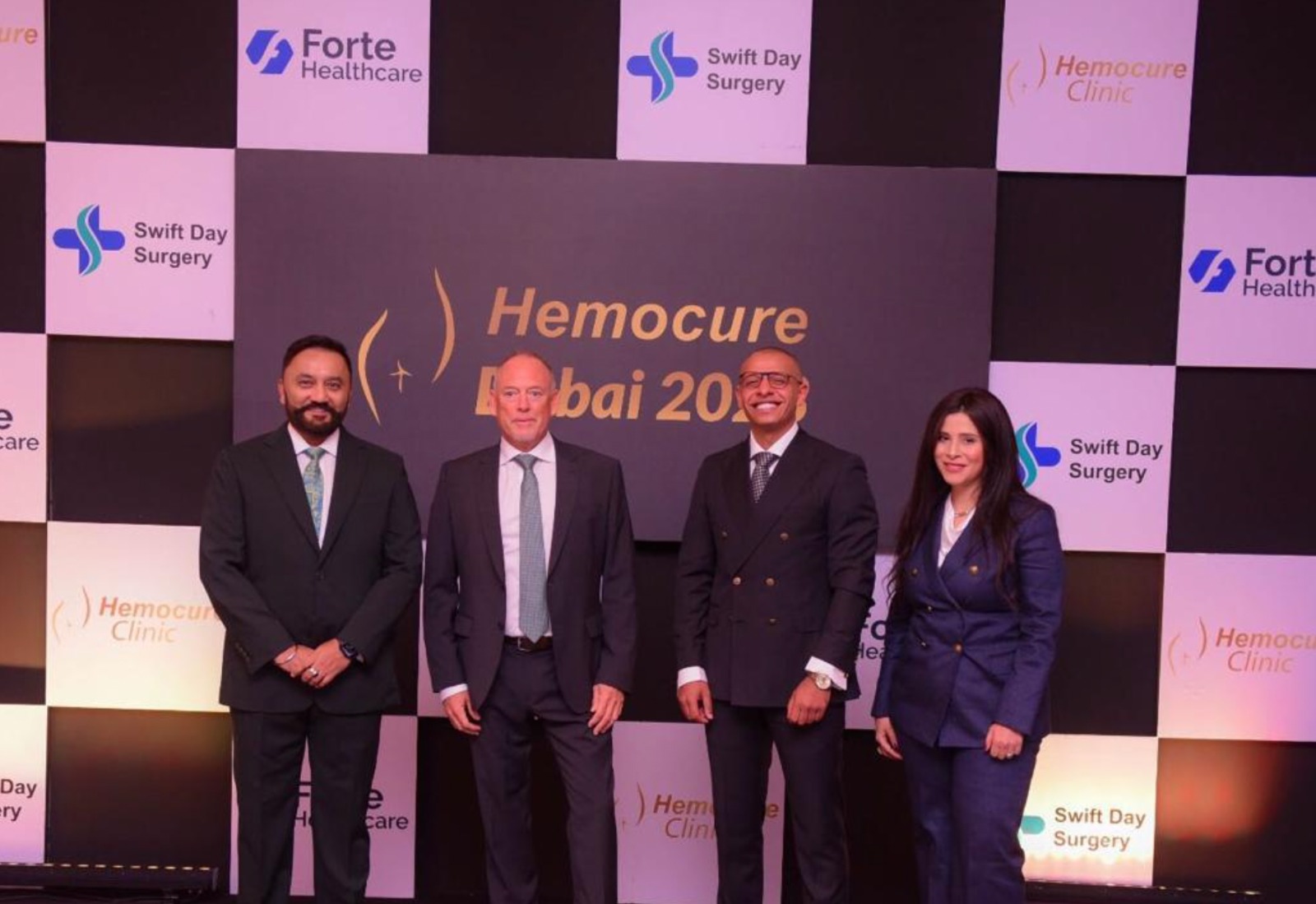 The MoU establishes the role of the industry leaders in developing a roadmap to provide  world-class medical services for the treatment of fistula and haemorrhoids.  The centre will offer high-quality care with specialised services, including proctology, vascular, gastroenterology, gynaecology, aesthetic dermatology and plastic surgery. Swift Day Surgery's mission is to provide international state of art quality services at affordable price.
Swift Day Surgery Center will be using state of art technology including from Biolitec, which is one of the world's leading medical technology provider for minimally invasive solution. Biolitec lasers are used in multiple disciplines; the advantage of using these lasers is low post-operative pain, no special wound hygiene measures and low operative time of an average only 20 minutes. The name implies to this treatment protocol, of providing a painfree procedure with a swift turnaround time.  The Group has their first center named La Clinica – Milan and the second is Swift Day Surgery in Dubai. The group envisions to have many more centre of excellence across the globe.
Mr. Detlev Berndt, Managing Director from Swift Day Surgery said: "We expect to bring a bespoke service to patients of Swift Day Surgery in Dubai.  Leveraging high-tech healthcare innovation and highly specialised medical professionals, we aim to deliver a more comfortable patient experience with a range of minimally invasive procedures including treatment of fistula, haemorrhoids, varicose veins."
Hemocure currently owns and operates 20 clinics across Cairo, Egypt and has conducted over 50 workshops to educate Physicians on the usage of Biolitec lasers and efficiently treating the disease with the lowest downtime.  With proven success and patient demand, the team has now joined forces with Swift Day Surgery to launch minimally invasive fistula and haemorrhoid treatments, improving accessibility for patients based in Dubai and the United Arab Emirates.
Dr. Mohammed Magdy CEO of Hemocure said: "We are delighted to bring our services closer to the patient's point of need by establishing a Centre of Excellence for fistula and haemorrhoid day procedures in Dubai. By partnering with Swift Day Surgery and Forte Healthcare, we aim to share knowledge, expertise and resources to ensure our patients receive optimum care cost-effectively."
Mr. Karan Rekhi from Forte Healthcare quotes: "As we work with our partners towards establishing the Centre of Excellence, we commit to bringing high specialised and trained physicians to Dubai to lead the provision of efficient and convenient patient care."
All day procedures will take place at Swift Day Surgery Center, a premium facility designed to offer care and comfort.  The centre is led by a highly specialised team of physicians, equipped with the latest medical technology and in compliance with Global Accreditation and International Standards.
The new centre is based in Jumeirah and is now operational.
Disclaimer: The views, suggestions, and opinions expressed here are the sole responsibility of the experts. No Biz Economics journalist was involved in the writing and production of this article.